You'll get the singles from our original releases... and the totally awesome "Somebody's Watching Me" cover track which is only for our mailing list.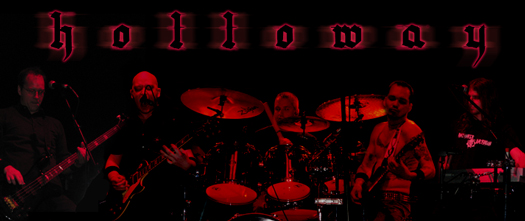 "Check Out what people are saying about Holloway":
"To say Muskegon's Holloway knows just how to balance intricate prog-rock stylings with dynamic pauses and all-out hard rock would be an understatement...."" - John Sinkevics, The Grand Rapids Press (May 08, 2009)

"A haunting over all tone lingers throughout on this debut... making "Illusions" an enriched montage of rock dramatics, usually not within the translation capability of a band creating their freshman L.P." - Quintin Q5, MEUN Magazine (Jun 16, 2009)

"The Gaze Eternal is very modern-sounding, intricate metal ... an organically progressive focus on harmony and melody." - Ryan Cunningham , Recoil Magazine (Sep 01, 2010)

"This (The Gaze Eternal EP) is something I feel that the loyal fans will eat up. It's also everything a progressive rock fan can want in the music and more. It'll also hold the fans over for the next full length studio album. An essential part of the Holloway catalog" - Ron Fuchs, www.prognaut.com (Oct 19, 2010)
Get more than just free music on our mailing list...
Being on the Holloway mailing list is the best way to keep up with the band. We keep you posted on shows, bonus tracks, ticket discounts, free merch, news and updates, as well as awesome stuff from other artists, crazy news articles from the web, contests, and other coolness.
Sincerely,
- Holloway -